Why You Should Invest in Premium Acronym Domain Names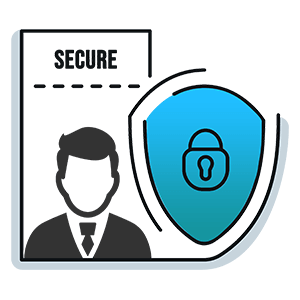 Guaranteed Buyer Protection
Guaranteed Buyer Protection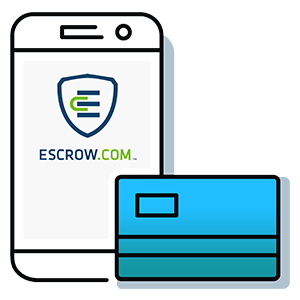 Safe & Secured Payment via Escrow.com
Safe & Secured Payment via Escrow.com
Fast & Easy Domain Transfer
Fast & Easy Domain Transfer
Don't Let Someone Else Beat You – Buy VEE.to Domain Now And Make It Yours Today!
About VEE.to Domain Name
Are you looking for a powerful and memorable domain name to set your brand apart?
Introducing "VEE.to" – a premium domain name that ticks all the boxes for success.
As a 3-letter word, "VEE" is a highly memorable and distinctive name that can be used as an acronym or as a standalone brand. The ".to" TLD gives this domain a global appeal, making it the perfect choice for businesses operating on an international scale.
Don't miss this opportunity to secure a powerful and highly valuable domain name. "VEE.to" is available for purchase right now, so act now and make it yours today.
Why VEE.to Domain Name is so Valuable
In a world where brand recognition is everything, "VEE.to" offers a distinctive and memorable name that will help you stand out from the crowd. With this domain, you'll enjoy all the benefits of a
short
, generic, and brandable name that can be used in virtually any industry. What makes "VEE.to" particularly valuable is its versatility. The "VEE" can stand for virtually anything, making it an ideal choice for a wide range of businesses and organizations. Whether you're launching a new product, starting a new venture, or rebranding, "VEE.to" provides a unique and memorable platform for your brand. The VEE.to domain name is an incredibly valuable asset for any business or individual looking to establish a strong online presence. The world of digital business is constantly evolving, and having a strong, memorable, and versatile domain name is critical to making a lasting impact online. This is why
we're proud to offer the stunning, three-letter domain "VEE.to" for sale to the next visionary entrepreneur looking to take their online presence to the next level.
Whether you're in the tech, automotive, entertainment, or any other industry, "VEE.to" has the versatility to work for your business. So if you're looking to invest in a strong, future-proof domain that will make a lasting impact, look no further than "VEE.to". Don't miss this opportunity to secure this powerful and versatile domain name.
Act now and make "VEE.to" a part of your brand's bright future!
In Summary
VEE.to is a premium, 3-letter
generic domain
that is short, memorable, and versatile. With its .to TLD, it has global appeal and can be used for a variety of industries and niches. At first glance, the "VEE.to" domain may seem like just a simple, short word, but it holds so much potential. The word "VEE" is an incredibly versatile term that could be used as an acronym for a variety of different phrases, making it a versatile choice for businesses of all kinds. Whether you're launching a new product, starting a new venture, or rebranding an existing business, "VEE.to" could be the perfect fit. But what really sets "VEE.to" apart is its
branding ability
. The ".to" top-level domain is widely recognized as a shorthand for "top" or "to", making it a great choice for businesses looking to convey their status as the best in their industry. And with its simple, memorable word and powerful extension, "VEE.to" has the potential to become a household name in no time. So what are you waiting for? Don't miss this opportunity to secure a top-notch domain name for your business or project. VEE.to is currently available for purchase, and with its short, memorable, and versatile structure, it is sure to be a valuable asset to any brand.
Act fast and claim your VEE.to domain name today!
Our payment gateway is Escrow.com – the world's most secure payment processor that safeguards both buyer and seller. All funds transacted using Escrow.com are kept in trust until the domain payment and transfer is completed.